About The Cesar Group, Inc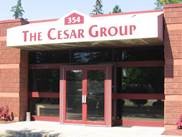 The Cesar Group, Inc is a Family Owned and Operated Independent Insurance Agency. Established in 1955 by Bernard A Cesar, Sr., and for two generations we have been Providing Insurance Protection to Individuals, Families and Business throughout New York State. We represent over 40 different insurance companies, which enables us to carefully select our carriers in order to provide you with the best level of service, price and coverage. That is the main advantage to using an independent insurance agency, we work for you.

Our goal is to educate and service the Buffalo, New York community and individuals and businesses throughout the state of New York. Through our independence, we strive to educate the community on the best options for their insurance needs. We can provide an assessment of your insurance needs with the various companies and products we have available, we can provide covrage to fit your need or budget.

We are dedicated to providing our customers in New York with the best coverage and competitive rates. Just make one call to "Your 1 Stop Insurance Shop" and we can shop your coverage through the many top rated companies we represent. Our agency is fully automated and staffed, we can be your liaison with the insurance carrier in the event of a claim. We work for you, not the insurance company.

We want you to have a positive overall experience with The Cesar Group, Inc. Our one on one service approach is our #1 goal for all our insurance clients. Give us a call at 716-626-0066 or contact us through one of our quote forms and we'll be happy to answer any of your insurance questions.
CLICK ONE OF THE ACTIVE BANNERS TO GET AN INSTANT AUTO QUOTE OR TAKE THE POINT REDUCTION COURSE TO SAVE 10%